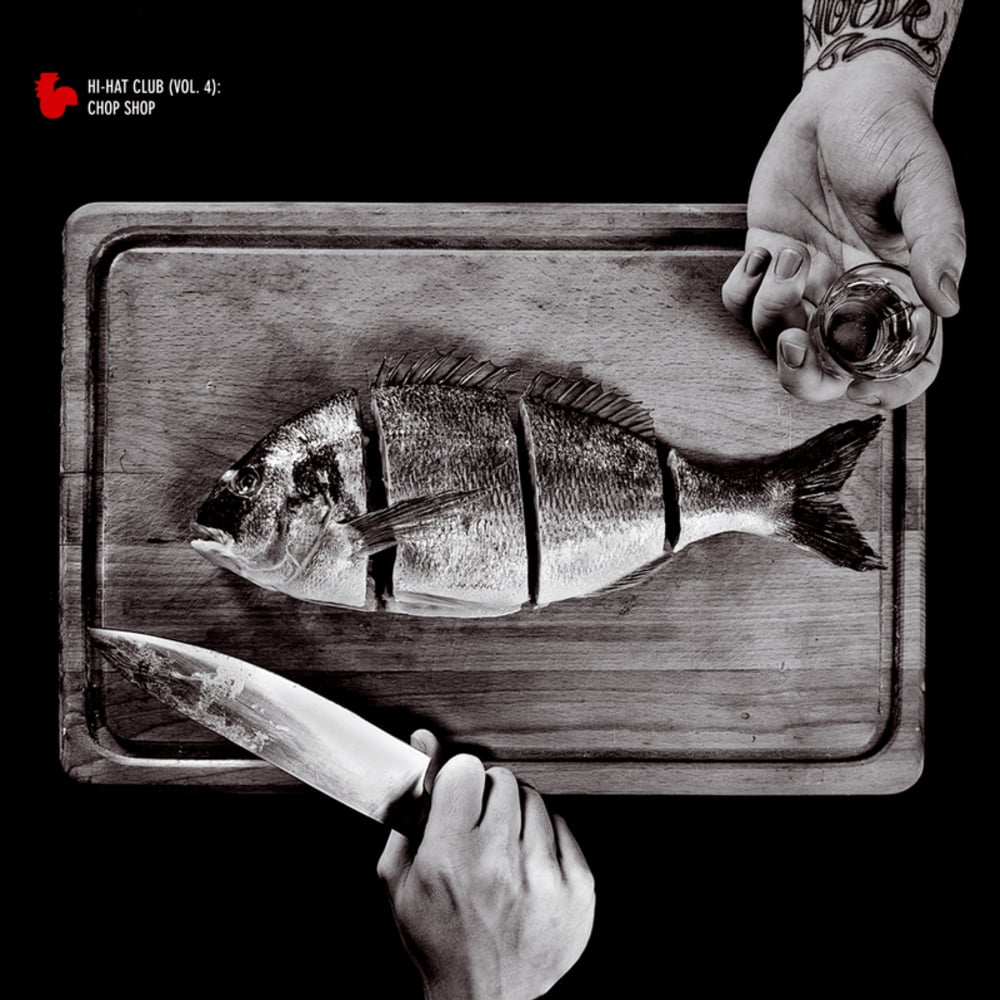 Brenk X Fid Mella - Hi-Hat Club Vol.4 - Chop Shop - LP (MELTING POT MUSIC)
€

15.90

/ Sold Out
---
The Hi-Hat Club is on a roll! After Dexter restructured the metaphysics of a jazzthing (Vol.3 / The Jazz Files), we proudly present Vol.4: "Chop Shop" by Brenk and Fid Mella from Vienna. The name says it all: the "Chop Shop" is one of the hardest and most intense chopped records you have ever heard. Brenk Sinatra, the Austrian heayweight beatchampion (MC Eiht, Kamp, Miles Bonny, Guilty Simpson) is also introducing his protegee, the Italien-born beatmaker Fid Mella with this volume.
About Brenk: Austria isn't exactley the epicenter of the beatmaking world but things are changing fast with producers like Dorian Concept, DJ Buzz and The Clonius. And Branko Jordanovic aka Brenk. The Wien-Kaisermühlen homeboy is a mystic figure. A Westcoast rap fanatic and hardcore producer, Brenk is one of the most complete European beatmakers. You can't pinpoint his sound but you know immediatley that it is him when you are hearing a Brenk production. Westcoast Gangsta-rap and grimey Detroit rap are as present in his music as sweet soul music from the 60ties + 70ties - all chopped to the max and iced out with analouge Korg lines. After releasing the slept on instro-masterpiece "Gumbo" on Supercity in 2008, Brenk has worked with Westcoast pioneer King Tee and has laced beats for an armada of Austrian MCs (Kamp, MAdoppelT, Skero). Right now he is producing one half of the forthcoming new MC Eiht album on Year Round Records (Premo is doing the other half) and is working on S3 (Supa Soul S**t), a group he has formed with MPM singer Miles Bonny.
About Fid Mella: Fid Mella was born in Meran (Italy) where he has produced albums with Ghemon, Mistaman and Kiave. Seven years ago, Mella moved to Vienna where he hooked up with Brenk. Since than he has worked with Kev Brown, EdO G, Deph Joe, Gerard MC, Manuva and many more.
Fid Mella on "Chop Shop": "Chop Shop ist eine Metapher für das was wir tun. wir klauen Samples statt Karren, zerlegen sie und bauen sie neu zusammen. Statt die Fahrgestellnummer abzuschleifen wird was weggefiltert, statt umlackiert wird transponiert, gepitcht und Synths dazugespielt."
About the Hi-Hat Club: MPM have teamed up with photographer Robert Winter to take a look behind the beat, into the bedrooms and makeshift studios of today's beat generation. Every Hi-Hat Club volume consits of an LP - limited to 700 copies - packaged with Rob's photos and accompanied by more pics on the Hi-Hat Club blog plus additional infos, free beats and drinks. Exhibitions in records stores and galleries are in the making too. Hi-Hat Club parties have been taken place in Cologne and Berli so far. Watch out for more nights in 2010.
Musically the Hi-Hat Club promotes total artistic freedom. We are not bound to any sound or school. A Hi-Hat Club record can be anything from boom-bap to aqua crunk or whatever is fresh and dope.