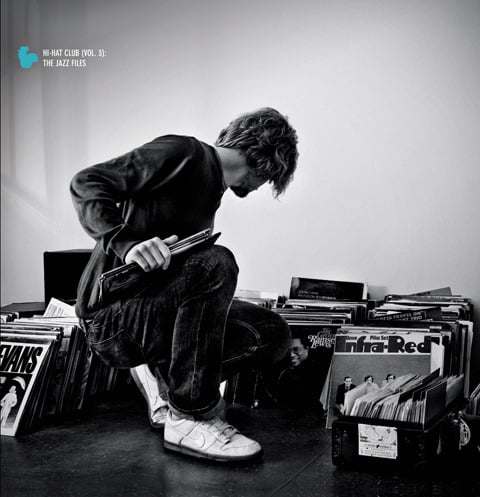 Dexter - Hi-Hat Club Vol. 3 - The Jazz Files - LP - Melting Pot Music
€

15.90

/ Sold Out
---
Dexter is taking an new look at the long going love affair between hip-hop and jazz. From Stetsasonic to Gang Starr to Madlib, it is not an easy path to follow, but the 26 year old producer is adding a new and fresh style to it. The sound design of Dexter's "Jazz Files" is dusty but with an unmistakable 2010 twist. As much inspired by Wes Montgomery and Ramsey Lewis as by Sun Ra and Dave Pike, Dexter's tracks are never just "jazzy". They live and breathe jazz by combining the freedom and artisty of jazz with the craft of a free-thinking beatsmith.
And the "Jazz Files" are fun too. By implanting quotes an samples from interviews and tv shows such as the classic NBC program "The Subject Is Jazz", Dexter is telling his own little story of jazz. One that had it's starting point in the massive record collection of his father and grew into shape during a long hot summer blasting nothing but Ahmad Jamal and Sun Ra.
About Dexter: The 26 year old producer, DJ and MC is part of the Wortsport collective from Heilbronn. He has made beats for Morlock Dilemma, Damion Davis, Jaques Shure, Audio 88 & Yassin and Retrogott. He likes Flylo, Madlib and Oh-No as much as libary music, psych rock and Amiga Schlager. Dexter is one of the founding member of the Generation Tapedeck blog and has just started a new project with Suff Daddy.
About the Hi-Hat Club: MPM have teamed up with photographer Robert Winter to take a look behind the beat, into the bedrooms and makeshift studios of today's beat generation. Every Hi-Hat Club volume consits of an LP - limited to 700 copies - packaged with Rob's photos and accompanied by more pics on the Hi-Hat Club blog plus additional infos, free beats and drinks. Exhibitions in records stores and galleries are in the making too. Hi-Hat Club parties have been taken place in Cologne and Berli so far. Watch out for more nights in 2010.
Musically the Hi-Hat Club promotes total artistic freedom. We are not bound to any sound or school. A Hi-Hat Club record can be anything from boom-bap to aqua crunk or whatever is fresh and dope.