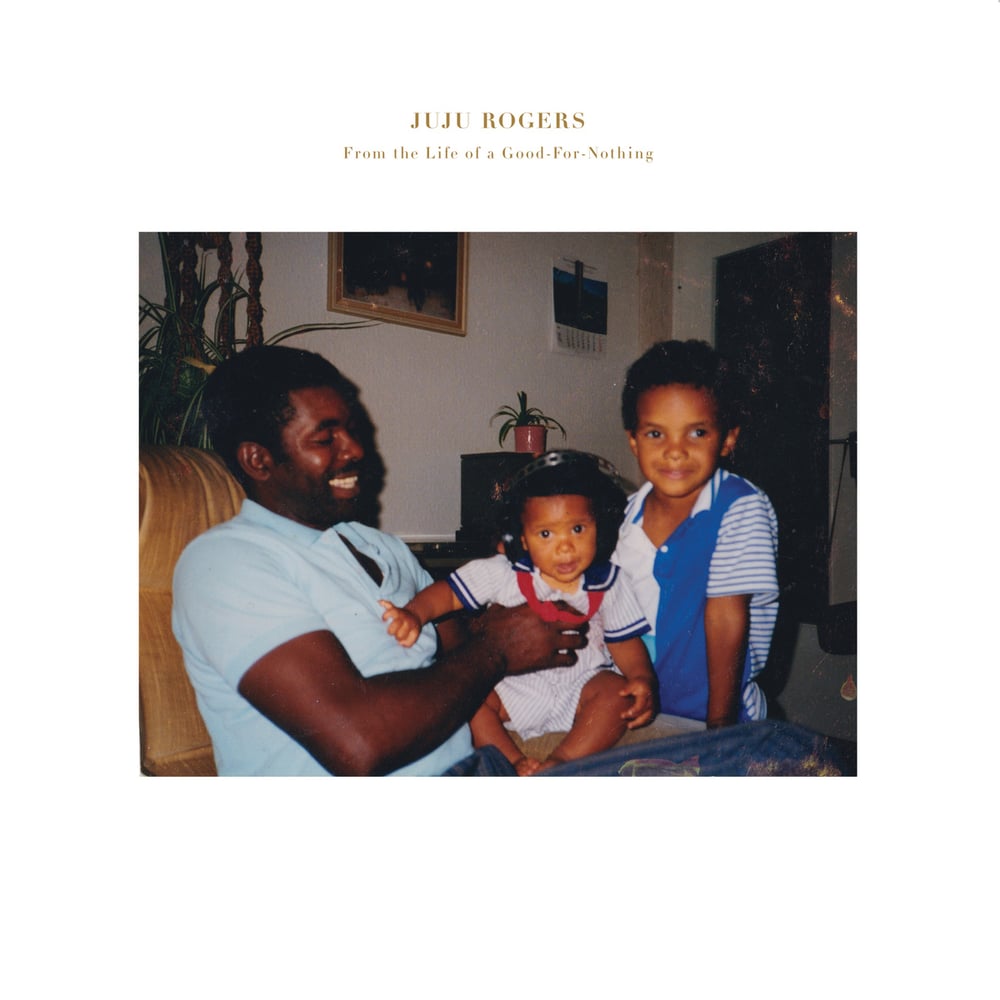 Juju Rogers - From The Life Of A Good-For-Nothing - LP (JAKARTA)
€

16.50
---
---
Julian Rogers aka Juju Rogers is a young Berlin based hiphop artist. Being the child of an American GI from New Orleans and a German mother with Austrian roots, Juju always got to know the best of both worlds through is parents. Born and raised bilingual in Schweinfurt, a small city in the south of Germany, he grew up with the problems, struggles as well as opportunities that both cultures presented to him.
Though HipHop wasn't his first mingling with music, he was listening to his father's record collection and took trumpet lessons. At about the age of fourteen he started to discover his own taste in music and his own style of singing and rapping. After three semesters at Bamberg University he decided to move to Berlin, where he met Figub Brazlevic and Teknical Development. Shortly after, they founded a hiphop band called Man Of Booom.
With Juju Rogers releasing his debut album "From The Life Of A Good For Nothing" things are coming full circle. Juju was our first intern Jakarta Records ever had & now he becomes our latest signing. though signing him has nothing to do with helping an old homie out, this would be a form of help that Juju musical talent wouldn't ask for at all. His classic, yet not old school, sound is paired with an effortless flow and beautiful productions that derives from various influences. Juju Rogers is a dedicated observer of his surroundings and manages to condense those observations into meaningful powerful songs.
His debut album "From The Life Of A Good For Nothing" will drop on the 3rd of July. The album was produced by beat makers such as Twit One, Tufu, JuSoul, Knowsum and many more and features guests such as Oddisee and Mic Donet.