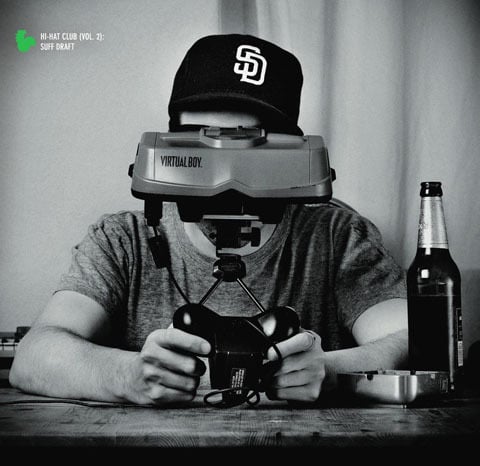 Suff Daddy - Hi-Hat Club Vol. 2 - Suff Draft - LP - Melting Pot Music
€

15.90

/ Sold Out
---
Welcome to the house of Suff Daddy. Drunken boom-bap madness with a 09 state of mind. Dope beats, sick samples and twisted Mini-Korg licks, fuelled with weed and Pilsetten. This is not your average Prenzelberg producer. Suff Deezy is on his own shit. He has laced beats for Miles Bonny, Oddisse, Kissey Asplund and Flomega but the beat daddy is really at home with his solo joints.
Nerd info: On the album cover Suff Daddy is playing Virtual Boy, a 3-D Nintendo console from 1995 that was only released in Japan and USA.
Suff Daddy follows up Testculo Y Uno (Hulk Hodn & Twit One). Their volume was an instant sucess within the worldwide beathead scene. Vol.3 is already in the pipeline and will introduce two of Amsterdam's most promising new producers: Full Crate & FS Green.
About the Hi-Hat Club: MPM have teamed up with photographer Robert Winter to take a look behind the beat, into the bedrooms and makeshift studios of today's beat generation. Every Hi-Hat Club volume consits of an LP - limited to 500 copies - packaged with Rob's photos and accompanied by more pics on the Hi-Hat Club blog plus additional infos, free beats and drinks. Exhibitions in records stores and galleries and Beat BBQs are in the making too. Please visit Hi-hatclub.com and get your membership card today!