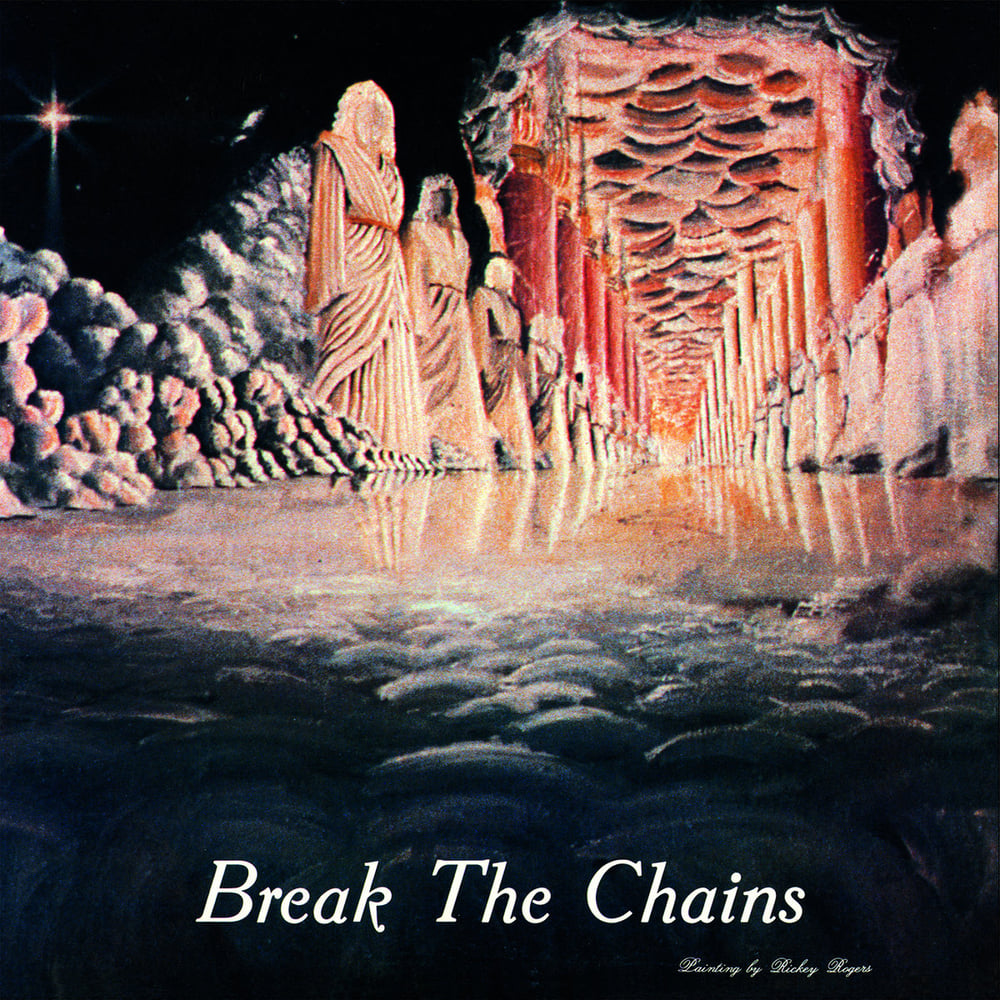 Jake Hottell - Break The Chains - LP (Spacetalk)
€

23.90

/ Sold Out
---
It had taken him almost three years to record, but in 1985 Jake Hottell finally finished his debut solo album, Break The Chains. Inspired by his opposition to fracking, anger at government corruption and a series of profound spiritual experiences, a hundred copies of the album were pressed and given away to radio stations, friends and local business interests in Hottell's home state of New Mexico.
The album would have remained an obscure footnote in musical history had it not been for the efforts of Jeremy Spellacey and Danny McLewin. Between them, they tracked down Hottell to hear his story, offering the former electronics engineer and Nashville-based music producer the chance to get his music to a whole new audience. Now, some 34 years after the private press edition was produced, Spacetalk is reissuing Break The Chains for the very first time.
Hottell began recording the album in 1982 after reading Your Body's Many Cries For Water, a best-selling book by Dr Fereydoon Batmanghelidj about the health benefits of clean, purified water. Remembering the poisonous, methane-laden water that came out of his mother's taps in the 1970s – a by-product of extensive fracking activity in the area around the family farm – Hottell wanted to create a set of tracks that registered his concerns, reflected his recent spiritual experiences (many of which he still finds it difficult to discuss today) and offered a meditative listening experience.
The resultant set is suitably cosmic and emotive, with Hottell cannily fusing gentle drum machine rhythms and dreamy synthesizer motifs – influenced, he says, by a love of the contemporaneous new age output of former jazz label Windham Hill Records – with his own glistening guitar passages, which sit somewhere between the homespun riffs of country music and the classical guitar solos that have long been a sonic staple of Spanish styles such as Flamenco.
Many of the tracks have stories attached. "Horizon" features a profound spoken word vocal from local man Darald McCabe – whose homemade purified water helped Hottell recover from serious illness – while "El Rio dos les Delores" was composed after discovering that fracking was taking place on a local Native American reservation. "The Truth Is All I Want", meanwhile, reflects Hottell's growing exasperation at the extent of corporate greed and government corruption in the United States. There's also the unreleased track 'Sapphire' which came to light whilst discussing the album reissue with Jake.
This new edition of Break The Chains has been painstakingly re-mastered while extensive new liner notes shed light on the remarkable musical and personal experiences that inspired Hottell to create an obscure, overlooked classic.