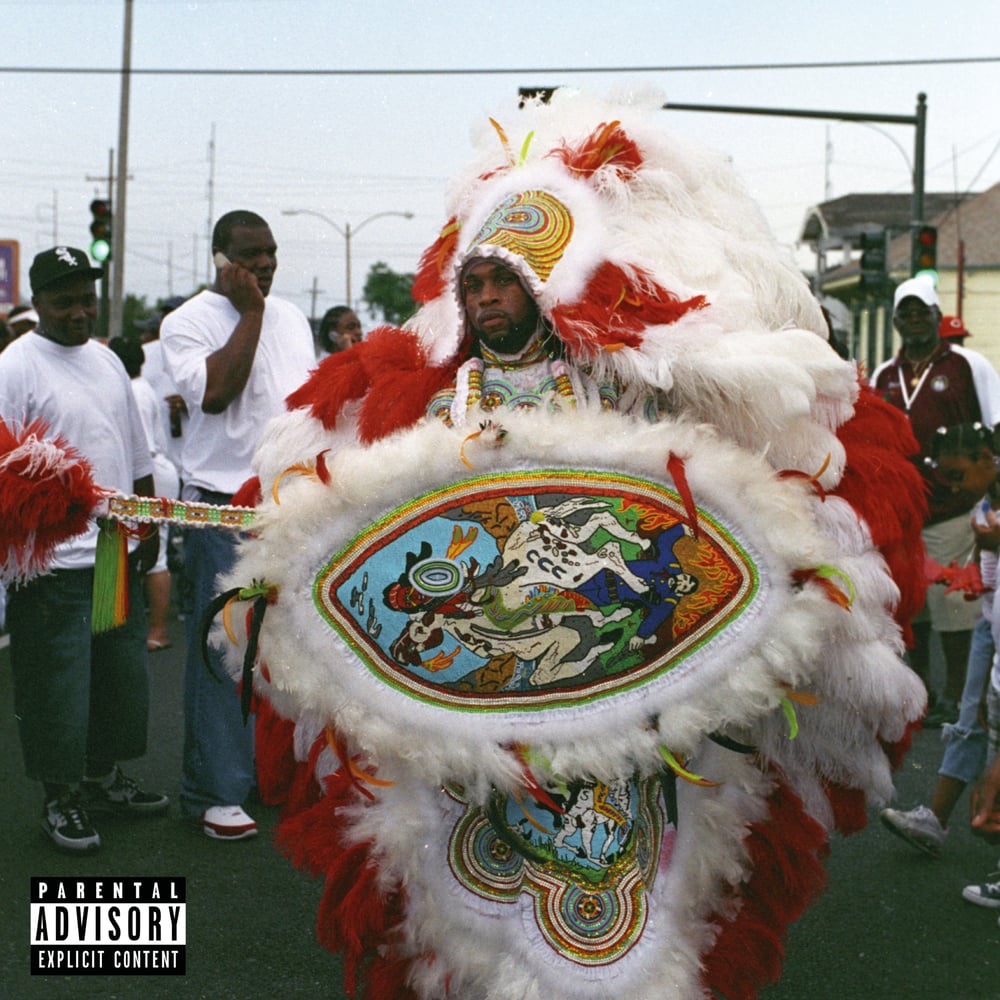 JuJu Rogers - 40 Acres N Sum Mula - LP (JAKARTA)
€

19.50

/ On Sale
---
---
Berlin rapper JuJu Rogers presents his highly anticipated sophomore LP "40 Acres N Sum Mula" feat Sampa the Great and productions by Farhot (Isaiah Rashad, Talib Kweli), Like (the producer behind Kendrick Lamar's "Sing About Me"), Crada (Drake, Kid Cudi) and more...
Coming a long way - from his widely acclaimed debut ("Although we don't usually bestow the 'future classic' title to an album (...) we are just ready to call it what it is!"; Music is my Sanctuary) "From The Life Of A Good For Nothing", supporting DMV's veteran Oddisee on tour throughout Europe, being the 2nd artist to ever be featured on COLORS, the successful Bluestaeb collabo "LIT – Lost In Translation" and his regular appearance at Splash Festival - JuJu Rogers teams up with Jakarta Records again to finally return to the big screen presenting his highly anticipated 2nd LP "40 Acres N Sum Mula" providing nothing but bangers with an attitude and bringing back that 'Real Shit'!
The Schweinfurt born and bi-lingual & multi-culturally raised JuJu Rogers comes from an army family. His father, a GI who owns an extensive Soul and Jazz collection of records and a German mother with Austrian roots. After moving to Berlin in 2012 he soon set his mark in the local scene by joining the group Man of Booom. His solo debut "From The Life Of A Good-For-Nothing" was released by Jakarta Records (The Berlin based label behind critically acclaimed releases by artists such as Anderson .Paak, Kaytranada, Mura Masa, Akua Naru or Ta-Ku) and displayed himself as a searching soul & Eichendorff fan in the most lyrical sense. The Coming-Of-Age-Story behind it oscillates between capitalist bottom lines and free creativity as higher ground.
JuJu has no problems telling it like it is: "After talking about depression, temptation, the craving for money in a capitalist world with all its possible consequences, after asking questions of identity with the clear answer: "Babylon" represents the outlook and possible perspective, the break away moment of the album. It's a song of strength and progress. It also creates a very positive vibration as the last song of the album which made a lot of sense to me as the whole album holds a more mystical vibe to it."
The new Album "40 Acres N Sum Mula" unifies the mind state of an Afro-German with the power of observation with German political landscape of Berlin. Heavy sampled beats from his debut album are replaced by contemporary musical landscapes, productions by outstanding musicians and producers from all over the world.
JuJu Rogers about his album title: "»40 Acres N Sum Mula«! — Forty acres and a mule refers to Special Field Orders No. 15, a promise made by the United States government for agrarian reform to aid formerly enslaved black farmers. Approved by president Abraham Lincoln, the field orders were written 1865, and specifically allotted each family a plot of land no larger than 40 acres (16 ha) plus a mule for the agrarian reform effort. I changed »a mule« into »sum Mula« in order to place the legitimate struggle for equal rights and reparations into the context of our current capitalist world and underline the historic connection to the very beginning of today's society.
Sound, lyrics and vibrations on this album represent a mixture of ancestral spirit and contemporary characteristics and lead you through the self-reflecting and rebellious thoughts of a black man born and raised in Germoney." - JuJu Rogers.
Tracklist
01. Intro
02. 89
03. Real Shit
04. Black Thurzday (feat. SANÓ)
05. Follow Me
06. Mula
07. 10 Yas
08. Identity
09. God (feat. Sampa The Great)
10. Babylon