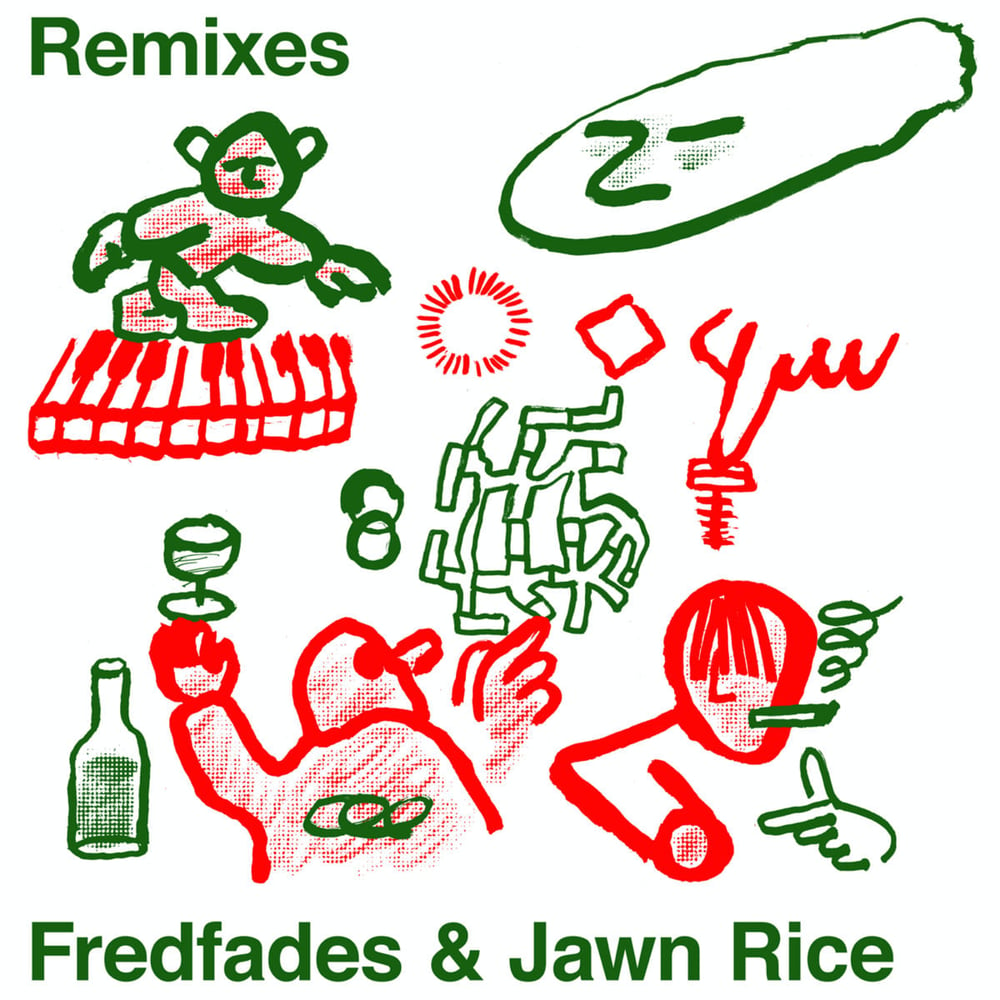 Fredfades & Jawn Rice ‎- Remixes - 10" (MUTUAL INTENTIONS)
€

16.90

/ On Sale
---
---
Fredfades and Jawn Rice call on the extended family for a remix package. Featuring material from their sizzling 2019 LP 'Jacuzzi Boyz', a track from their upcoming swelter 'Luv Neva Fades', and some previously unreleased pieces, the Norwegian House duo gets the remix treatment from Chmmr, Deep88, and Hugo LX while Fredfades and Jawn Rice goes O.G. on a demo version from their highly anticipated LP.
Basking in the warmth of the duo's analogue sounds, Chmmr transports 'Show Me How' to the farthest recesses of the galaxy with some spacy synths and cool reverbs blowing through Dreamcast's sensual vocal before Fredfades & Jawn Rice tempers 'Travels Through Air' with an OG lean on the A side. Meanwhile on the B-side; Deep 88 carve a yawning a trench for Stimulator Jones' airy vocal before Hugo LX puts a bounce in the step of 'Mutual Love' to close out the exciting remix package.
The sound of Fred and Jawn peek through consistently, with each artist putting their own distinctive stamp on the originals. Elements of Jazz, Soul and Hip Hop create a heady fusion of sounds breaking loose from the House foundations for this series of heavy steppers.