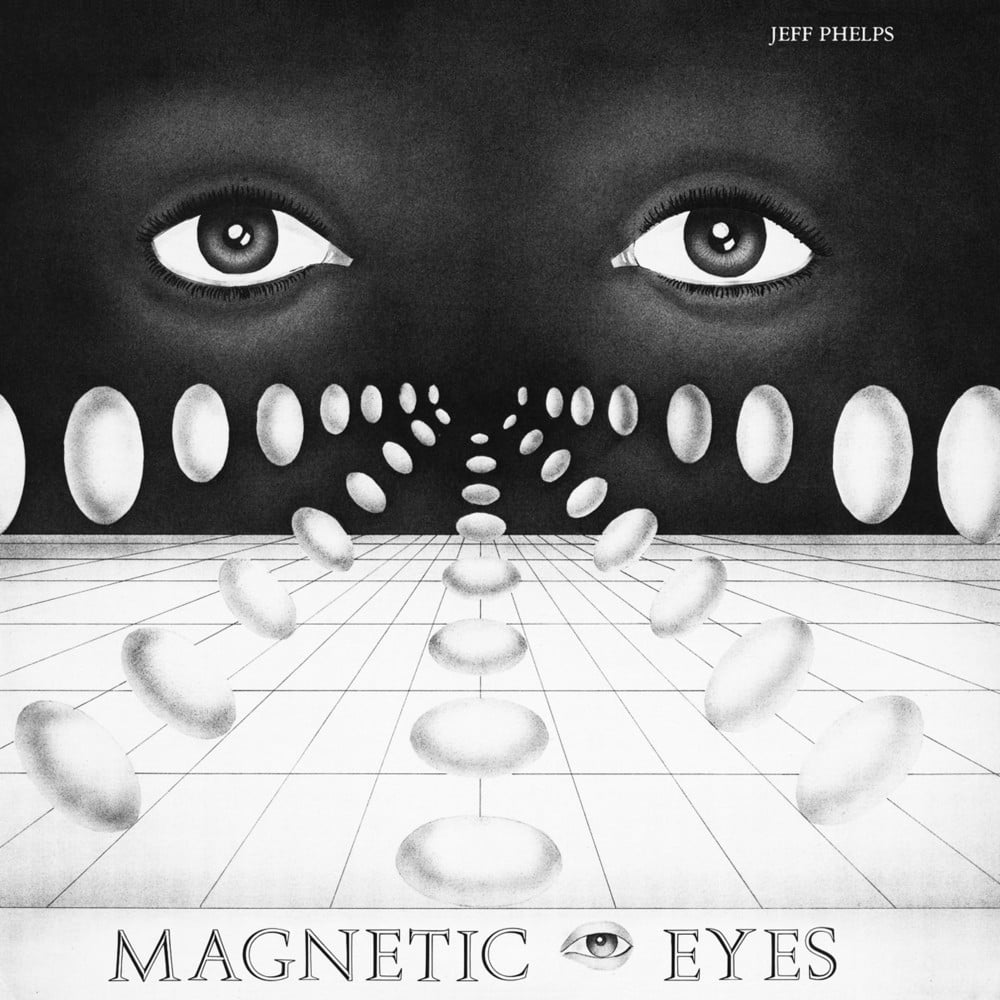 Jeff Phelps - Magnetic Eyes - LP (TOMLAB)
€

14.90

/ On Sale
---
---
The very last copies of the 2010 reissue on Tomlab Records!!!
The album Magnetic Eyes, was composed, performed, and recorded by Jeff Phelps in 1985, on a Tascam Portastudio 244 in one of the bedrooms in his house at the time. Late in the project, Jeff Phelps met a teenage singer named Antoinette Marie Pugh who had a voice so amazing, he wrote two songs specifically for her to be included on the album. Antoinette could so naturally and effortlessly bring life to the musical ideas and chord structures and come up with flawless and imaginative background harmonies. She sounded phenomenal without any type of effects, corrections, or enhancements to her voice.
"Working with her, I began to believe I was some kind of musical genius - later in life I realized that I was much closer to actually being a genius only when she was doing the singing." (Jeff Phelps)
The original efforts at marketing the album back in the 80ies were certainly enthusiastic, but suffered from a lack of actual knowledge of the music business. In time, the musicians all just kind of "moved on" with their lives like so many creative types that didn't understand the business side of music during the '80s. Several hundred copies, maybe close to 1,000 albums were sold locally.
Three house moves and 20+ years later, Magnetic Eyes had reached a cult status among record collectors worldwide and the recordings were surfacing on internet sites in different parts of the world, referencing the album and actually posting song snippets, but Jeff Phelps still had the same home number and was a member at Facebook, so it was pretty easy to find him.
Since the original master tapes were lost and the only remaining tape copy was a version with reverb that was added many years later in an attempt to improve the original master recordings, Tomlab decided to master the present version straight from the original vinyl cut with state-of-the-art remastering techniques applied.
Magnetic Eyes is a masterpiece that has not gathered any dust during all these years. More than 25 years later it's sounding fresh and soulful and still finding new fans in music circuits.
"One of the most enjoyable 'private press' records I own. Beautiful chords throughout via warm synths & keyboards, great drum machine usage, topped with unique vocals, resulting in satisfying aural 'electric-analog-soul' pleasures. Ever since my friend JonBlunck (Sweater Funk/Groove Merchant) turned me on to this LP years ago, it's remained a staple in my bedroom listening & joy ride journey's. Fantastic music created by the one & only Jeff Phelps" - DâM-FunK -
Magnetic Eyes (Instrumental)
Don't Fall Apart On Me (feat. Antoinette)
Super Lady
Wrong Space, Wrong Time
Sometime Lover
Phase Shift (Instrumental)
K-Shell
Hear My Heart
On The Corner
Excerpts From Autumn (Instrumental)